Visiting San Diego with our car service San Diego can be a warm experience. Due to its geography, it is known as the home of SeaWorld. Belmont Park and San Diego Zoo are other famous spots in the city. San Diego hosts thousands of tourists and travelers every month. People love to explore the city and appreciate its beauty.
Custom car tours are the best option to move across San Diego. While traveling from one place to another, one can enjoy the city's beauty. It is essential to have a super comfortable trip. This will help you enjoy every moment and make your trip more exciting. We provide you with an unmatchable journey with our black car service in San Diego that is luxurious and stylish.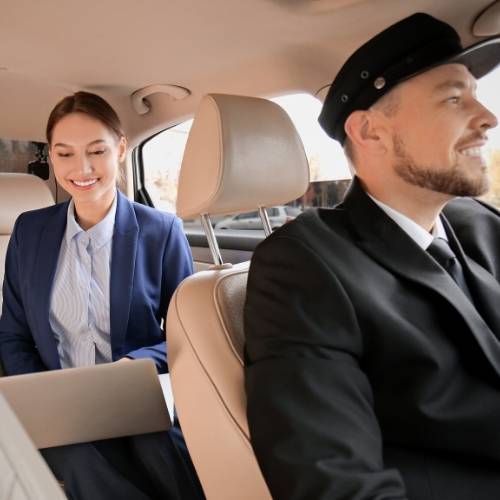 Black Car Service San Diego for Airport
San Diego black car service is our exclusive service for the airport. Our team takes responsibility for taking you from the airport. Our pickup services are available for all the airports present in San Diego. Also, airport dropping services are available. For black car service San Diego, our team is responsible for taking care of your luggage.
Corporate Car Service San Diego
Our Best car service in San Diego monitors all the benefits with caution and care. Our airport staff will wait for you in case of any delay in the flight. You can count on our team in any matter while choosing our services. 
Apart from airport corporate car service, we also provide meet and greet service. The service is designed after considering all of our client's requirements. The company offers you the option to select different vehicles. We can provide group transportation in this regard.
Town Car service San Diego for Party
Being in San Diego is a fantastic experience on its own. However, celebrating a party within the city is like a dream coming true. Celebrating while riding through the town adds more charm to the happiness. One can easily plan a surprise party with the help of a car service.
The San Diego town car service is the best option if you are planning to organize a particular party or want to surprise a loved one. We are providing everything you are looking for. A client can pick up any theme, such as a Birthday party, Wedding anniversary, Bachelor party, Proposal celebration, Graduation party, or any other music. The customer has every right to customize the party. One can decide about the decoration, song track list, and bars arranged by our team for you. Clients can specify the drinks in the bar and customize them as required.
A service with Highest Standards
The services set by the company have the highest standards in providing its services. The prime features are as follows:
High Power management skills and Punctuality 

Versatile Fleet Availability for the rides

Classic and VIP Fleet for the clients

Team of Certified Chauffeurs Associated

Affordable Prices for VIP rides

No hidden tax or extra charges included

Online and simple Booking System

Online Tracking system for the rides

Service Availability at every hour

Online assistance team available 24/7

Highly maintained vehicles for the service

Multiple Customization Options Available for the customer

The option of Group Transportation is available

Promoting Eco-friendly System

Automatic Flight Tracking System for airport car service

Covering every airport in the city

Extended waiting time at the pickup locations
Car service with Extra Glamour
Car service in San Diego makes you experience unmatchable rides. Each feature of our car will actively add charm to the rides booked with us. Our team has keenly worked on every part in this regard.
The fleet associated with car service is versatile and glamorous. Our fleet includes SUVs, Sedans, Limo, and Sprinter Van. The seats of this vehicle are super comfortable and easy to travel with. Each car can carry passengers for one ride. One can select a vehicle according to the number of people traveling together. These vehicles will leave a remarkable impression on the rider in the minds of people dealing with them.
Our chauffeurs are well-trained and have a highly professional attitude. They are all good at speaking English and have the capability to communicate with clients. Your chauffeur will come with decent dressing and proper manners. Apart from driving well, they will carry any luggage of the client. A VIP protocol will be given to every client by these chauffeurs.