Our San Diego car service can make visitors to San Diego more pleasant. Due to its geography, it is the home of SeaWorld. Belmont Park and the San Diego Zoo are other famous spots in the city. San Diego hosts thousands of tourists and travelers every month. People love exploring the city and appreciate its beauty.
Our Luxury Car Services facilitate its clients differently. With San Diego's best car service in CA, traveling through San Diego's vibrant city is like a dream come true. You can elevate your experience with every service we offer. From hourly transfers to showcase cities' allure to seamless airport transportation SD VIP car service stands out from others as the epitome of luxury, convenience, and punctuality.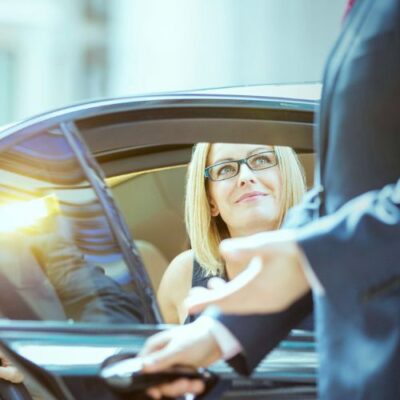 SD VIP car service near San Diego is the best choice for personalized transportation. It has every facility to enhance your travel experience. We take pride in delivering exceptional services beyond our client's expectations. With an unwavering commitment to customer satisfaction, San Diego Luxury transportation car Service offers you the opportunity to begin a journey where every moment is a celebration of luxury and comfort. Redefining transportation with us.
With our San Diego Car Service, you will be able to travel comfortably. Individuals don't have to be millionaires to enjoy luxurious private car services. Contact us (619) 729-2129 at SD VIP Transportation in San Diego anytime, and get the ride you want. Customers can book their passages through the online system or by contacting us. Our transportation team treats customers with VIP protocols at all times.
San Diego's Black Car Service
Visit San Diego's stunning landscapes and iconic landmarks with our Black Car Services. With SD VIP Transportation, you can explore this stunning city luxuriously. It was a wonderful experience. We provide well-planned and efficiently executed rides that cater to clients' interests. Ensuring a comfortable and pleasant experience at every step of the journey. Our San Diego Black Car chauffeurs will take you through the renowned attractions of San Diego city.
Luxury black cars make getting around the city easier. Clients benefit from our team's experience. Style is one of our specialities. Regular inspections of our fleets ensure their performance. We have a large fleet of executive black cars. These vehicles are well maintained. We regularly clean our vehicles to ensure high hygiene levels.
Stylish Black car services are available in San Diego, California. It is a budget-friendly car ride that provides phenomenal service. We don't charge extra taxes. Our service operates in every part of the city. A black executive car is available at any time. We have a team dedicated to helping our customers. Explore this mesmerizing city in luxury with the best black car service in san Diego. As we all know, reliable transportation is crucial.
Airport Car Service San Diego
Want a hassle-free airport transfer with punctuality, luxury, and comfort? Car Service San Diego is the best option for you. Have seamless transport every time you depart or arrive at the airport. With this luxurious service, you do not have to stress about navigating unfamiliar roads or waiting for a ride. With a fleet of luxurious private vehicles and highly skilled chauffeurs, your voyage becomes an excellent part of your travel itinerary.
Indulge yourself in high-end vehicles. The incredible sights of the city should be explored while moving from one point to another; furthermore, any trip across the city should be a pleasant journey. Luxury airport car service in San Diego is remarkable in this regard. For those who want luxurious and exclusive transport, the San Diego airport car service is perfect.
Our VIP Airport Car chauffeurs will ensure you arrive at the airport on time. They are highly professional and skilled drivers who know the local area. They will serve you correctly. We understand that time is vital whenever traveling by air. Punctuality and efficiency are the hallmarks of our chauffeurs. We offer our clients a smooth and hassle-free ride.
San Diego Night Out Car Service
Reliable transportation is essential for a night out. We are proud to provide you with night out car service in San Diego. Whether you are traveling alone or with a group, safe transportation is essential for a night out. It is our priority to provide quality service to our clients, ensuring your comfort. Make plans for a night out without worrying about transportation.
We provide excellent service with premium vehicles and professional chauffeurs for enchanting night outs. Get a chance to unwind and create cherished memories. Our luxury San Diego car service emphasizes convenience. Imagine your chosen luxurious vehicle waiting at your doorstep to whisk you away to your desired place. You arrive promptly. By leaving all the logistics to us, you can focus on the fun part.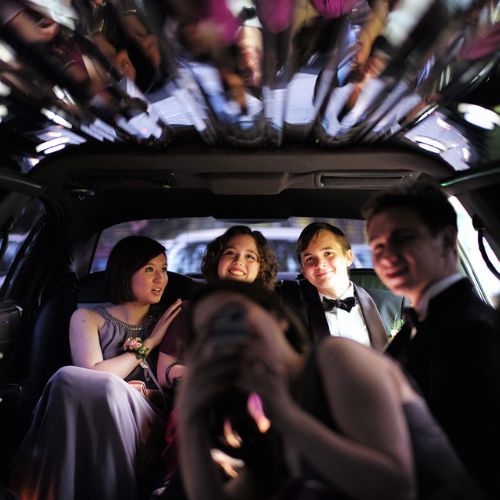 You can customize your night out to perfection when you hire a luxury San Diego night out car service. You can enjoy activities without traffic, late-night driving, or other inconveniences when you are confident that your night is in capable hands. Night out transportation car service can bring extravagance, comfort, and glamour to any event. Your chauffeur is available at all times. Night-out car service makes every night special, whether you're celebrating with friends or on a date.
Being in San Diego is a fantastic experience on its own. Celebrations within the city, however, are like dreams come true. Celebrating while riding through town enhances happiness. One can easily plan a surprise party with a car service.
San Diego town car service is the right option if you are planning to organize a party for someone or want to surprise a loved one. We provide everything you need.
Luxury Black Car Rides San Diego
Our company's fleet contains a variety of vehicles. All of these vehicles are classy and luxurious. These vehicles have super comfortable seats. While traveling with us, the client can see the sights of the city. Our San Diego car chauffeurs always pick you up on time. You do not have to worry while riding with us. Customers are given VIP protocol to ensure a luxurious and royal experience.
San Diego Executive Car Service is available every hour. Our team and vehicles are always ready to serve our worthy customers. In addition, online and call assistance is available 24/7. Any query or problem will be solved immediately by this company's assistance team.
San Diego executive car services provide a wide range of services. We offer our services to clients in all parts of the city. If you need transportation from any point at any time, we will gladly assist you.
Book Now Cheap San Diego Car Service
Car Service San Diego goes the extra mile for its customers. Our service is eco-friendly because we care about climate change. Our vehicles are cleaned after every ride to offer safe service to our customers. Additionally, every vehicle is sanitized daily to ensure our client's safety.
When hiring a San Diego airport black car service, luggage is taken by company staff. No charges will be added for carrying luggage. Also, our chauffeurs will wait for you in case of any delay in the flight's arrival. Time management is done by our official website and chauffeurs will automatically be informed about the delay. Hence, you do not have to take any burden after booking a ride with the black car service in San Diego.