Want an airport transfer with safe and comfortable transportation? Book your ride today. SD VIP is the most reliable car service in San Diego. We provide seamless airport transfers. Whether you are on vacation or living in San Diego as a resident, Luxury San Diego airport car service is recognized throughout the city for offering remarkable quality service. 
San Diego Airport Car Service
Having years of experience and a stream of satisfied customers, San Diego Airport car service continues to deliver remarkable service at reasonable prices. They have a wide variety of cars in their fleet. Almost every vehicle has its charm, so you'll certainly find one that is right for you. 
Providing you with a phenomenal experience, airport car service San Diego assists you Throughout the journey. They have exceptional driving skills and punctuality. The company will pick you up from your doorsteps, drop you off at the airport, and whisk you away. So for a convenient traveling experience, book a ride now.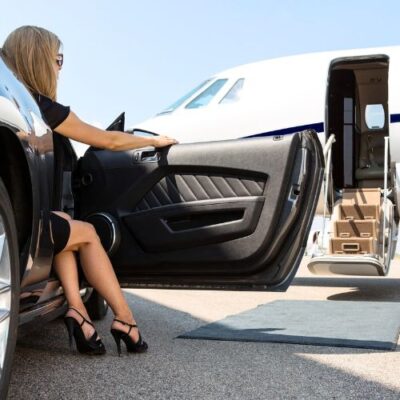 Luxury Airport Car Service San Diego
Experience ultimate luxury with the San Diego airport car service. When it comes to airport transportation, reliable transportation is crucial. Have a luxurious, secure, and Efficient airport transfer with us. Regardless of traffic congestion, SD VIP chauffeurs are always on time. Whether you need to come home after a flight or want to get to San Diego airport to catch a flight, we are available for you.
Our luxurious airport car service in San Diego is more than enough to make a hectic travel day easier. We have executive town cars. Choose anyone you like. If you like to travel in style, join us. All vehicles are equipped with advanced features and technological amenities. Offering comfortable and luxurious transportation. 
Skip the hassle of public transport. Especially when you are unfamiliar with the city, Transform stressful airport travel into flawless one with airport car service San Diego. All you have to do is sit back and enjoy the premium luxury while skilled drivers whisk you away to your destination. Also, chauffeurs are familiar with the ins and outs of traffic so they can take you through the appropriate route. This ensures that you reach the timely at the airport.
Best Airport Car Service In San Diego
With the lowest rates, no hidden charges, no mileage fees, and quick service we continue to be the premier airport car service in San Diego. We are here to care for your comfort, ensuring you enjoy your voyage with class and incredible customer service. They will gladly assist you with the luggage and fulfill any request that you may have. 
Say goodbye to travel anxiety and hello to the pinnacle of comfort. Schedule your trip without worrying about ground transportation. Book your ride and enjoy the high-quality service of SD VIP transportation. Whether it's a morning flight or late night service is available 24/7 for our clients. With years of experience, we understand that every passenger is unique and we try our best to cater to each customer's travel needs. A professional team will handle everything. 
Our fleet has a huge range of vehicles. Whether it's solo travel or group travel, you can find a vehicle that suits you best. We have vehicles that can accommodate numerous passengers and also some of the latest models with state-of-the-art amenities and a luxurious ambiance. Customize your ride as you prefer. Book your ride and get instant confirmation. Get a reservation with a few clicks. Our user-friendly website will accommodate you.
Splendor Airport Car Service
Navigating through a frantic rush can be overwhelming, especially when you have a flight. To avoid the stress of traveling to the airport, get a booking of the best airport black car service SAN and enjoy a comfortable journey. Travel in premium quality vehicles. SD Vip transportation car service ensures that every vehicle is well maintained in our fleet, Providing a range of luxurious vehicles. To ensure quality standards, we examine vehicles regularly. The cars are regularly sanitized and clean. Each vehicle is checked thoroughly before it is sent to pick up a customer. The value it provides is incredible. 
 It's a true meaning of luxurious travel, offering versatile options to choose your ride. We make sure that clients travel with safety and security. All the vehicles have the latest safety features, to avoid any mishap. We maintain a responsible and professional attitude towards customers. SAN Airport car chauffeurs have years of experience. They are trained to provide quality service. They provide exceptional value that lets you unwind yourself and are worth the money that you invest in the ride.
San Diego's private airport transfer service comes at a reasonable price. A reliable car service will arrive to pick you up with punctuality. Time is a crucial element when it's airport travel and we make sure that you have plenty of time so that you can make your way calmly through departure. For those who want budget-friendly airport transportation, luxurious car service in San Diego is an ideal option to splurge on.