The countdown to the big day has begun, and what better way to celebrate the groom's last hurrah than with an epic bachelor party in San Diego? As wedding season approaches, the prelude to your nuptials demands an epic bachelor party, from mild to wild, ensuring a rush of adrenaline and unforgettable manly revelry. Prioritize the groom's enjoyment throughout the celebration, steering clear of any dull moments. Equally divide the costs among the party attendees, excluding the groom from financial obligations.
Protect your group by avoiding the risks of drinking and driving—opt for a responsible approach. Consider hiring a limo or black car service from a reputable website such as Limo Service San Diego. This will guarantee a designated driver, ensuring a safe and enjoyable celebration. The bachelor party sets the tone for matrimonial festivities. Therefore, it is imperative to craft an experience that resonates with the groom's preferences while prioritizing everyone's well-being.
Here are a Few Golden rules to Ensure an Unforgettable Experience:
Keep the Focus on the Groom: This party is all about the groom, so tailor the activities to his preferences and interests.

Split Costs Equally: Share the financial burden among all party members, except the groom.

Don't Drink and Drive: Prioritize safety by hiring a limo or car service. For the best in town, check out [Your Company Name] for a seamless and stylish ride.
Now, let's explore the top 15 bachelor party ideas in San Diego to make this celebration truly legendary.
Temecula Wine Tasting Tour in a Limo Party Bus
Head on a wine-tasting adventure in Temecula Valley, located just 60 miles north of San Diego. With [SD VIP Transportation]'s opulent limo party buses, savor the finest wines and culinary delights amidst 35,000 acres of rolling hills and vineyards.
Our expert chauffeurs will guide your group of 8-20 passengers through over 25 award-winning wineries, ensuring an intimate and luxurious experience. Let us transform your bachelor party into an unforgettable celebration of taste, style, and camaraderie. Cheers to creating memories in the heart of wine country!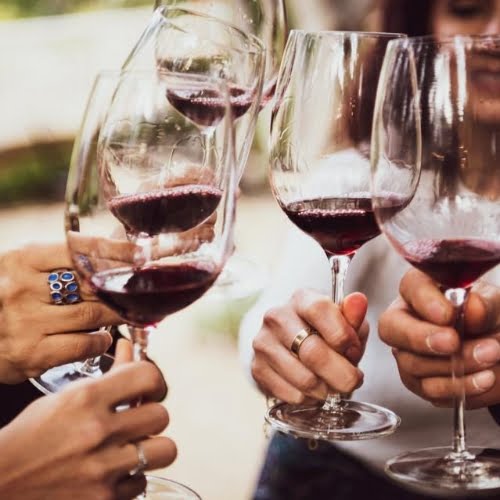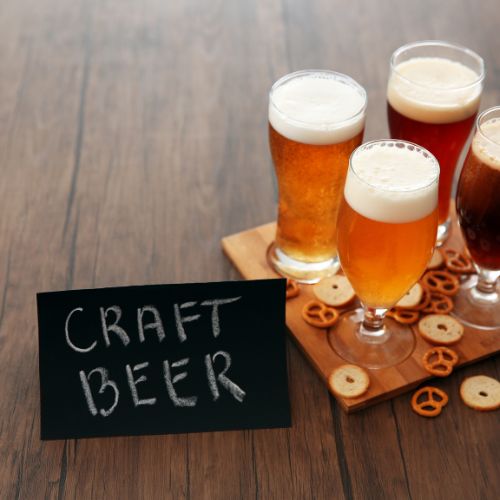 San Diego Craft Beer Adventure in a Limo Party Bus
Say goodbye to the hassle of designated drivers at your bachelor party with our custom brewery tours. Whether you're keen on spending the entire day exploring numerous breweries or simply lounging at your favorites, our drivers assist in curating the perfect limo beer-tasting tour across San Diego.
With over 30 breweries on the list, including renowned names like Stone Brewing Co., Karl Strauss, AleSmith Brewing Co., and San Diego Brewing Co., our limo tours offer a safe, fun, and responsible way to experience the vibrant San Diego craft beer scene.
San Diego Nightlife with Club & Bar Hopping
Enjoy sensational nightlife adventure with a Club and bar Hopping experience, priced between $15 to $60 per person.  Enjoy San Diego's vibrant nightlife scene, where every moment promises excitement and unforgettable encounters. One highlight of this experience is the iconic Parq Nightclub in San Diego.
Parq Nightclub San Diego: Located at 615 Broadway, San Diego, CA 92101, Parq Nightclub transforms Friday and Saturday nights into unforgettable experiences, operating from 10 PM to 2 AM. This dynamic venue guarantees to capture your senses with:
A-list celebrity guests
World-class entertainment
Striking and vibrant design
EDM nights and industry nights
Cutting-edge equipment and technologies
ALTITUDE Sky Lounge San Diego: Perched atop the San Diego Marriott Gaslamp Quarter at 660 K St 22nd Fl, ALTITUDE Sky Lounge beckons with panoramic views. Open daily from 5 PM, it's the West Coast's highest rooftop bar. Ideal for your bachelor party, ALTITUDE offers fire pit chill sessions, plush couch hangouts, impeccable service, and a tempting array of signature cocktails.
Make Parq Nightclub a must-visit destination before you take the plunge into married life. Book now for an unforgettable night on the town.
Deep Sea Fishing Extravaganza at H&M Landing
For a bachelor party that combines the thrill of the ocean with camaraderie, head to H&M Landing. Established in 1935, this legendary sportfishing spot offers private charters and open-party packages.
The bachelor party packages include live bait, a one-day fishing license, and rod rental. Choose from a half-day trip, a full-day Coronado Islands adventure, or an overnight Outer Banks excursion. Prices start at $78/person for open parties and $2000 for private charters. Contact H&M Landing at 619.222.1144 or book online for a fishing experience like no other.
Sushi Tasting Extravaganza with Limo & Party Bus
Feel the pleasure of the finest Japanese specialties and sake at a sushi-tasting bachelor party. Limo Service San Diego takes celebrations to the next level by offering luxurious transportation for your special night.
From traditional rolls to "omakase" style ordering, experience a culinary journey that sets the tone for an extravagant evening.
Book a limo and let the sushi adventure begin.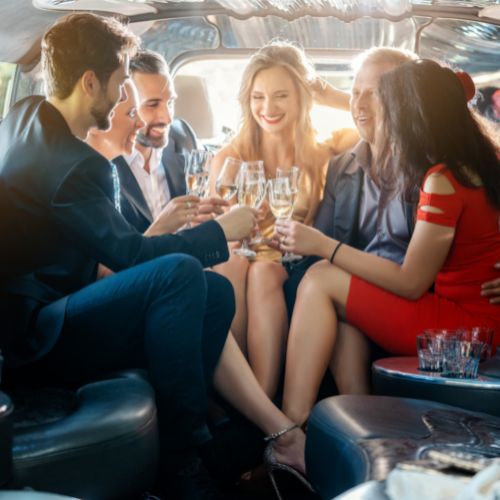 Yacht Party on the Pacific with San Diego Bachelor Party
San Diego locals need a bachelor party on a yacht. San Diego Bachelor Party offers luxurious yacht and pontoon boat experiences, complete with captain hats or Hawaiian leis for everyone on board. Choose from a pontoon boat party for 2-12 guests, a small group yacht party for 2-12 guests, or a large group yacht party for 13-30 guests. To sail on the ultimate celebration, call 619.373.0150 and secure your spot on the Pacific.
Golf Caddie Girls at Top San Diego Courses
For a classy outdoor alternative, consider a day of golf with a twist – professional golf caddie girls. Elevate your bachelor party experience at renowned courses like Torrey Pines, La Costa, or Arrowood.
Let the caddie girls enhance your game with tips and tricks, creating memories beyond the fairways.
Arrange for a limoswing into an unforgettable celebration.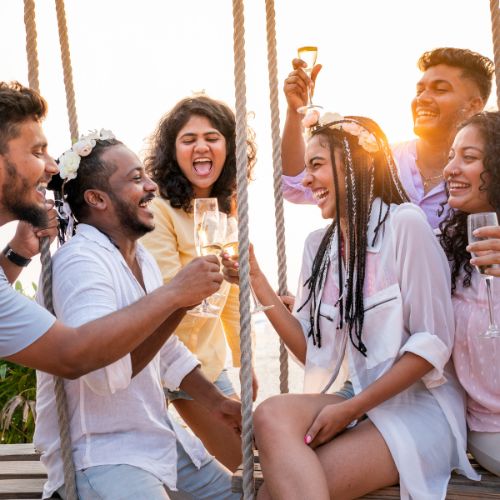 Pool Party Extravaganza with San Diego Bachelor Party
No bachelor party is complete without a pool party, and San Diego Bachelor Party knows how to make a splash.
Gain access to exclusive pool parties at top locations like Hard Rock Hotel, The Pool House, Beach House, or DIP Dayclub. Alternatively, bring the party to your rented mansion or hotel with pool party girls ready to kick-start the festivities. Dive into the ultimate pool party experience by calling 619.373.0150 and make a splash in San Diego.
Bartenders to Elevate Your Bachelor Party
Ensure your bachelor party stays cool and refreshing with experienced bartenders from San Diego Bachelor Party. Whether at your home or Airbnb, these bartenders will keep the drinks flowing, entertain with flair, and craft any cocktail you desire.
Feel special being served at your party by booking a limo and letting the bartenders shake up an epic celebration.
VIP Bottle Service at San Diego Nightclubs
Take your bachelor party to the next level with VIP bottle service at San Diego's hottest nightclubs. San Diego Bachelor Party offers the most luxurious tables, front-line access, and unbeatable bottle service prices.
Ensure your bachelor's last night of singledom is a night to remember. You can hire a Black limo to avoid traffic and parking issues.
Jungle Rope Safari at San Diego Safari Park
For adventure-seekers with a touch of Indiana Jones, the Jungle Rope Safari at San Diego Safari Park is a thrilling experience.
Test your puzzle-solving skills, agility, coordination, and balance 60 feet above the ground. Navigate rope bridges, tightropes, swinging log steps, and moving platforms for an adrenaline-pumping adventure.
Get your bachelor party started today and make awesome memories.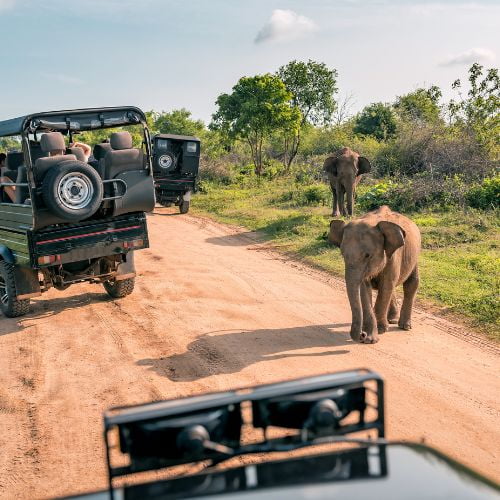 Surfing lessons at San Diego Surfing School
If you're looking to ride the waves with the guys, San Diego Surfing School has you covered. With custom packages starting at $55 per person, enjoy surfing lessons with all the necessities provided – surf equipment, wetsuits, and even photos to capture the experience.
Contact them via email or phone for a personalized package, or let San Diego Bachelor Party services handle the planning and booking. Ride the waves and make a splash.
Indoor Go Kart Racing at K1 Speed
For an adrenaline-fueled day with your buddies, head to K1 Speed for indoor go-kart racing. With nationwide facilities, K1 Speed offers competitive racing action and the option to rent a facility for the day.
Take advantage of our catering options, group events, and museum-quality racing memorabilia collections.
ATV or Motorcycle Tours with Let's ATV
For off-road enthusiasts, embark on a half-day ATV or motorcycle tour with Let's ATV. Choose from the Honda 400EX, 250EX, or the automatic Yamaha Grizzly and enjoy three hours of riding on dirt bikes or ATVs.
The $205 per person package includes basic riding safety gear, a professional tour guide, and the adrenaline rush of off-road exploration. Your bachelor party will be a blast if you let our staff handle the booking.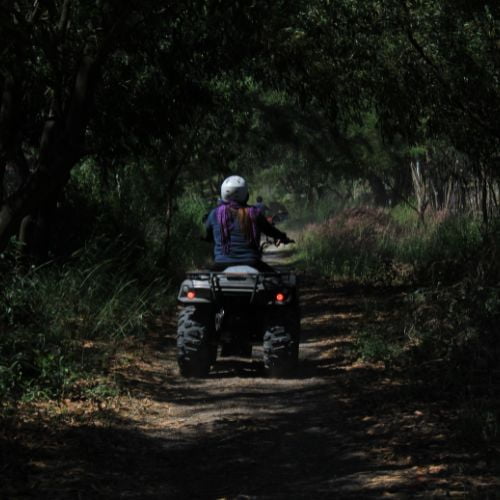 Paintball Adventure at San Diego Paintball Park
Gear up for an adrenaline-pumping paintball adventure at San Diego Paintball Park.
Rated #1 for paintball birthday parties, this beginner-friendly park offers a convenient location and friendly staff.
Combat as you navigate enemy terrain with your high-powered paintball gun. Book your paintball experience at 619.350.7776 and create unforgettable memories for your bachelor party.
Indoor Shooting Range Experience at The Gun Range San Diego
For a real-deal experience, head to The Gun Range San Diego. Strap on a real-life firearm, choose from a wide selection of high-quality firearms for rent and test your skills on the 13 25-yard lanes. With accommodations for larger groups and memberships available. This indoor shooting range promises an exhilarating bachelor party experience. Afterward, unwind and share stories over a cold pint at a local brewery.
For an authentic shooting adventure, visit 7853 Balboa Ave, San Diego, CA 92111, or contact them at [email protected].