Chauffeur Service San Diego
Exploring San Diego is an amazing adventure. Each moment within this place should be cherished completely. While traveling across the city, choosing whom to drive with is important. Our chauffeurs ensure a safe ride and play a part in what you get through the trip. Our chauffeur service San Diego is on the mark to serve efficiently.
Professional San Diego Chauffeurs
Our service has served worthy clients in San Diego for more than ten years. Each member of our chauffeur team is serving the best. San Diego chauffeurs service offers highly trained and professional staff. Every chauffeur is fully aware of the map of San Diego. They ensure to take the client to their destination safely. The rides are super comfortable and relaxing due to the smooth driving skills of the chauffeur service in San Diego.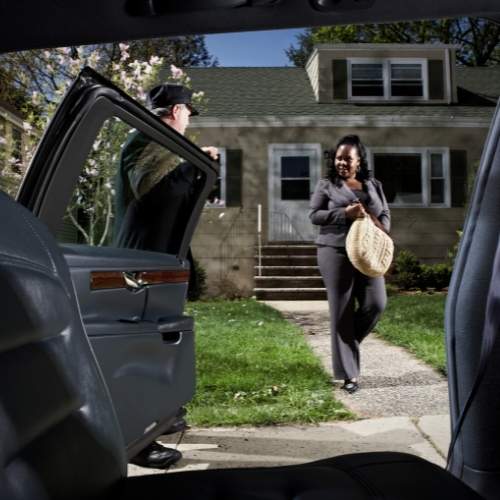 Royal Protocol
Our chauffeurs serves royal services to each individual riding with us. Our chauffeur will be waiting for you as soon as your business meeting ends. It will be available in front of the airport to take you to the next place in the city. All the luggage is taken care of by the chauffeur coming with the ride for you if you have booked airport service in San Diego. Customers do not have to stress about anything while riding with our professional chauffeurs. A chauffeur will wait for you outside the airport if there is any delay in landing.
Punctuality and Behavior
The chauffeurs affiliated with chauffeur service San Diego are very punctual. Each individual associated with our team understands the worth of our client and never compromises over this factor. The chauffeurs will make sure to pick you up at the given time. Also, they will drop you to your density in time. A client does not have to endure extra stress or anxiety while riding with us. The chauffeurs coming with the ride will open and close the car door for you if the rider mentions the requirement.
Classy Appearance
In addition to a stylish fleet, our chauffeurs always appear in style. Chauffeurs service San Diego provides a team that appears in proper uniform. Their uniform is neat and clean and readily leaves a good impression on our client's moods. 
Our drivers are always found classy in appearance. Additionally, they will welcome you with a smile for every ride chosen with us. Every chauffeur makes you super comfortable throughout the ride.
Other Attributes
Chauffeur service in San Diego has covered extra miles for the comfort of our clients. For wedding or party bookings, the chauffeurs can connect with the rider by phone. Any minor change, such as adding some stops while traveling from one place to another, can be done during the ride. Our chauffeurs will make sure to facilitate you during the ride.
San Diego chauffeur service has a trained team with it. Our San Diego chauffeurs are well-mannered and well-behaved. Our client can talk to the chauffeur of the ride while traveling with us. This helps to deal with the stress of some emotional occasions such as weddings, conferences, or surprise parties. One can ask for any change in the plan during the ride. The customer will be accommodated to the maximum capacity of the chauffeur.
Some occasions are very important to your life. For these defining moments, time is the key factor. You do not have to worry about being late when you choose us to ride along San Diego. Our chauffeur will happily listen to you in case of some concern related to the time management done by our online team. They will satisfy the client through both behavior and performance.
Our chauffeur service in San Diego is an expert in both private and executive car service. Our rides are luxurious, efficient, on time, and a complete package.