San Diego is a fantasy place that has the potential to attract tourists from across the world. Traveling and then dealing with the luggage can be stressful occasionally. You are maybe having a plan to explore San Diego, or you have a business meeting, attending or having a wedding ceremony in the dream place.
In any case, it would help you to have someone waiting for you outside the airport and can take you to the hotel or any other place where you are going to stay during the trip. This becomes a basic need if you are coming to the place for the very first time. San Diego airport Limo service is ready to serve you at any hour in this regard.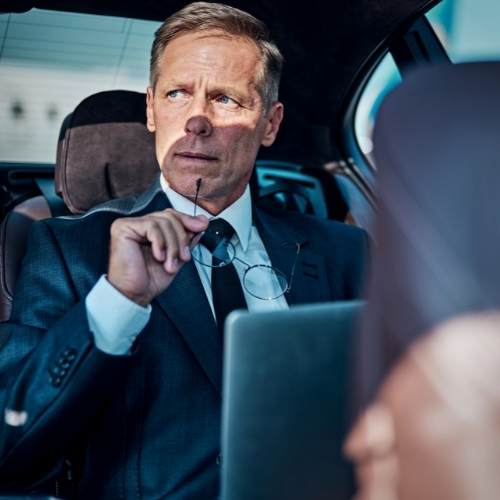 Best Quality Airport Limousines with Reasonable Charges
SD VIP Transportation is providing you with the best San Diego airport limo service in the city. We have reflected well on our services over years to tourists and travelers. Now, we can focus and have a better understanding of what our clients want from us.
Airport Limo Service includes the service to carry your luggage no matter how large it goes. The booked vehicle will be there for you in advance, and you do not have to waste any time or energy to find decent transport. We ensure that your journey is super comfortable with us and that our staff gives you the royal protocols. Most importantly, the charges of the service provided by SD VIP Transportation are not going to be heavy on your pocket.
Huge Range of the Limo Services for Airport Transfer
The range of our limo services for Airport transfer is wide. Our service includes all the airports of the city and can provide pick-and-drop service all across the city. The service can be booked on a daily as well as hourly basis. The fleet and the team associated with luxury airport limo service San Diego CA are ready to serve our customers 24/7. Our online software is developed by considering real-life problems and situations. Our chauffeurs make sure to be on time to pick you up from the airport. Additionally, our staff also ensures to drop you in time at the airport to avoid any additional stress to our clients. We make sure to make your journey as comfortable as possible.
Luxury Limo Service to San Diego Airport
Luxury Limo service in San Diego is over special service for our VIP customers. The service comes with a Lincoln Stretch Limo which is highly suitable to pick up or drop for the airport if you are on a business trip. This will leave a classy impression on the other attendees.
Each vehicle that is a part of our service is made luxurious for our worthy clients. The vehicles are glamorous and add charm to the trip of our customers. Seats are super comfortable and all essential facilities such as a charging port for your electronic devices and water is available in the cars. Our chauffeurs are well-mannered and have a sound knowledge of the map of San Diego. This will help you to enjoy the VIP protocol of our limo service to San Diego Airport. Also, you do not have to worry about the timings as our chauffeurs are super punctual.
Extravagant Associated Fleet
The fleet of limo service to San Diego airport is made by considering prime factors. Our fleet is versatile to accommodate our customers with the best only. The fleet associated with San Diego Airport transfer includes limos, SUVs, sedans, and a sprinter van. A sedan can carry three passengers, SUV can accommodate seven people, a limo can facilitate ten individuals whereas a sprinter van can take fourteen people for one ride. Our clients can pick up a vehicle from us if they are moving alone as well as if they are traveling with family or a group of friends. Book the airport limo service now and select the suitable package to move to or from any airport in San Diego city.
Well Maintained Safety and Security Level
All the vehicles included in the fleet associated with the San Diego airport limo service are well maintained. Our team regularly examines the parts of every car and makes all the necessary changes that are required. Additionally, all the vehicles are washed and sanitized correctly after every ride offered. Hence, the San Diego Best airport limo service has taken some extra steps to ensure a healthy environment for our clients while riding with our team. Our chauffeurs are well-trained and present a professional attitude towards our customers. They ensure the safety of our valuable customers while traveling with us.