Temecula Wine Tours
Whether you are looking for a group or individual wine tour, SD VIP Transportation can accommodate your needs.
The Temecula Valley Wine Country has located just a short distance from San Diego. So you can hire our transportation services for San Diego to Temecula wine tours. Many boutiques and full-service wine resorts are available at Temecula Valley Wine Country. The area consists of more than 40 wineries located on acres of rolling hills with beautiful vineyards and hundreds of world-class wines. You can enjoy excellent food and world-class wines while enjoying a day of indulgence and relaxation in San Diego. 
Whether you choose one of our fine Limo Buses, Premium Luxury Sedans, or SUVs, you will travel in a safe, fun, and comfortable manner. We will transport you to and from Temecula Valley Wine Country. Our courteous drivers know the best places to go wine tasting, whether a couples getaway or a group of up to 40 people.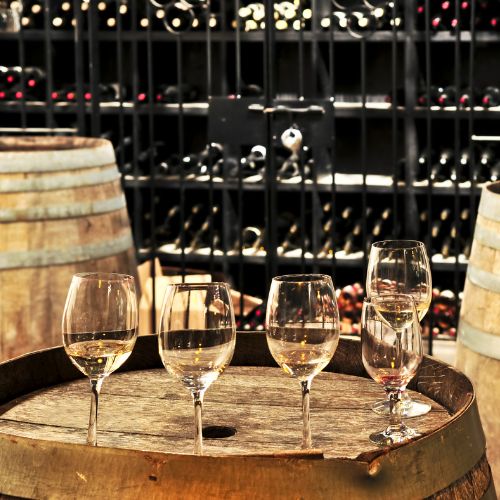 Temecula Wine Tasting Tours
Temecula is an amazing place to arrange tasting wine tours. Our staff is all upgrades to take the tourists and help them explore the winery adventure of Southern California in the city of Temecula. The experts associated with our team will help you to get the best wine taste by considering every client's priority. They will help you to pick up the choice of the wine if you take wines more often or if you are just a seasonal in-taker.
The team of Temecula tasting wine service will get you to the wonderful lush vineyards across the town. The wines chosen after getting some suggestions from experts will help you to get through the whole day. We will try to make your tour as amazing as possible.
Every vineyard has its unique natural scenes to offer as per the geographical location. Additionally, the size of the rooms is different hence you should choose one according to the group with whom you are looking forward to experiencing the tasting wine tours in Temecula. Some wineries are providing dog-friendly rooms too so it is preferred to do some research before deciding on a tour package. This will help you have a comfortable, stress-free, and fully exciting tour of wineries across the valley.
Temecula vineyards & wineries our guests enjoy. Due to popular demand, We recommend booking in advance to ensure you have the best possible experience.
Baily Vineyard & Winery
Bel Vino Winery
Briar Rose Winery
Callaway Vineyard & Winery
Chapin Family Vineyards
Cougar Vineyard & Winery
Danza Del Sol Winery
Doffo Winery
Europa Village
Falkner Winery
Foot Path Winery
Frangipani Estate Winery
Hart Winery
Leoness Cellars
Longshadow Ranch Winery
Ponte Fardamily Estates Winery
Wilson Creek Winery & Vineyard
Palumbo Family Vineyards & Winery
Oak Mountain Winery
Thornton Winery
Robert Renzoni Vineyards & Winery
South Coast Winery Resort & Spa Vindemia Vineyard & Winery
Wiens Family Cellars
Lumiere Winery
Lorenzi Estate Vineyards & Winery
Lorimar Vineyards & Winery
Maurice Car'rie Winery
Miramonte Winery
Monte De Oro Winery
Mount Palomar Winery
Tour Plans for San Diego to Temecula
Private car service for San Diego to Temecula wine-tasting tours are ideal if you are riding between the cities of San Diego and Temecula. Our car service will accommodate you with the best services all along your journey. The fleet associated with SN transportation is super lush and comfortable. You will not feel the stress of the journey as you decide to go with us. The seats are luxurious and rider-friendly. One does not feel normal traveling tiredness while traveling through the VIP fleet. Additionally, our chauffeurs are high-level professionals and well-trained to serve the clients. This will make the trip stress free.
Temecula Wine Tasting Tours Packages
Our car service company is taking care of the minor details involved in every trip. We are providing multiple options for our worthy customers to travel and have a lush experience of tasting wine tours in Temecula. The clients are given multiple options in the fleet to decide on the vehicle they want to travel with. Our fleet includes SUVs, Sedans, and Limos to serve our precious customers. The capacity of all the vehicles is different and given on our website fleet Page. You can pick a limo if you are traveling alone or with your partner. SUVs are good to go with family or a small group of professionals. Sedans will best serve a group of friends to experience Temecula wine tours.
Before picking any package, it is recommended to go through some details. Every wine-tasting tour includes distinguished winery spots. One should go through some details about the winery rooms included in the trip. The prices, flavors, facilities, timing, and the price of the serving are prime features in this regard. You should also go through online reviews posted by the other visitors this will help to pick up the best destination for your tasting tours in Temecula.
FAQs Regarding Wine Tasting Tours Temecula
What is the duration of wine tours across the valley of Temecula?
The duration of the tour is dependent on the choice of the destination of the client. Since all the spots present along the trip are also concluded in the trip hence you should look at the details of every package to know about the time duration. Generally, these trips last for two to five hours.
How much would it cost for a wine tasting trip to Temecula?
The cost of a trip is determined by the cost of the winery. Some vineyards will cost you less than others. Also, the cost will be according to the number of drinks taken on the trip.
What is the best vineyard to visit in Temecula?
The best point is dependent on the taste sensation of the customer. Some of the most famous vineyards are J&J Cellars, Barefoot Wines, and Andrew Murray Winery.