The exclusive limousine service providers are the one that presents the delinquent model and well-equipped fleets. In this blog, you will get to know about the 10 most popular rental cars in San Diego or vehicles that are being used by most of the rental car service providers in San Diego. This blog is useful to you if you are in a fog to decide which drive or service provider to choose among different, by comparing the vehicle to your requirements. Also, if you are planning for a start-up, you can use the information to choose the best fleet for your service. This blog will explain different features of cars, from limousines to party buses and everything else in between.
Cadillac XTS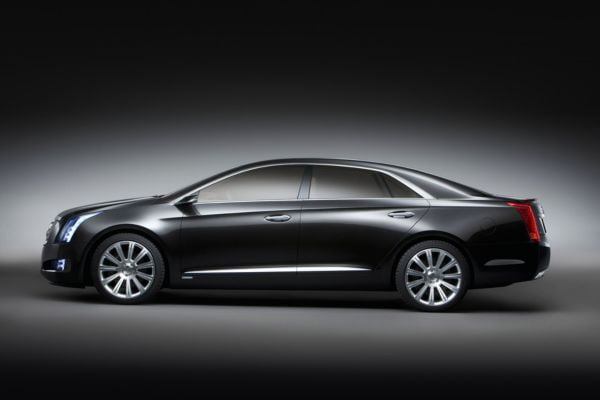 This car is commonly used as a sedan by limo service providers in San Diego. Its sleek exterior and plush leather seat make this car fitted to various traveling needs whether it is a corporate travel or tour and trips. You can change or control the climate inside the vehicle as per your preferred temperature. This car was designed to give you a private atmosphere with its tined black mirrors, so nobody can look inside the car. The vehicle is perfect for up to 3 passengers per ride to get a comfortable and luxurious experience.
Mercedes Benz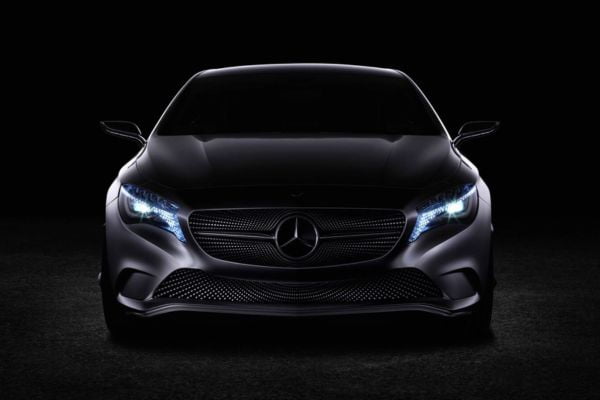 Mercedes itself is a brand of classic and elite rental cars in San Diego. Mercedes Benz is usually found in the luxurious Sedans category. Its exterior is not only perfect but its interior is too. The high tech luxurious interior and amenities will make this car nothing less than a limousine. Its leather seats will make you feel cozy inside the car with its self-heated seats feature. You can drive in style with comfort and having fun too, with its installed music system which can be connected to your device. You can book this ride for up to 3 passengers.
GMC Yukon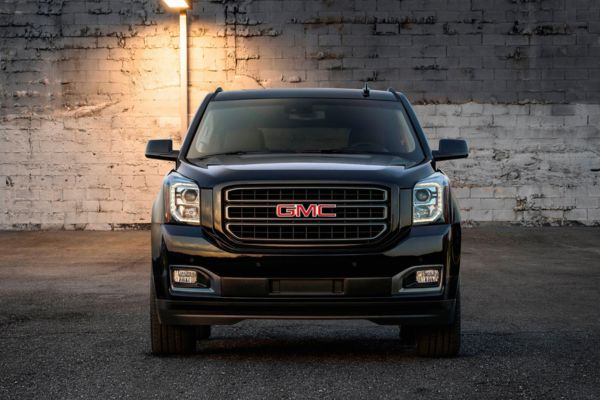 GMC Yukon is the SUV with the space for 6 passengers as there are 3 rows of leather seats which makes it a perfect ride for large groups of people. Most car service providers choose GMC in their fleet due to its modern and entertaining features. Its new 2023 model has nine speakers with a Bose audio system that can be connected to your device via Bluetooth. Now you can party on wheels with your buddies in the dark-tinted car, playing your famous playlist, as nobody can see you.
Cadillac Escalade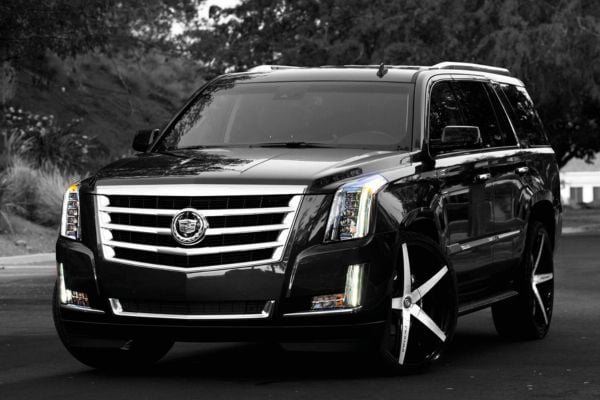 Cadillac Escalade is one of the most famous cars of the people of San Diego. Whenever someone finds this car moving around the roads, it eventually gives them the impression that someone special is inside this car because of its costly and sleek exterior. This car has enough space to accommodate 6 passengers as well as their luggage. The latest model of 2023 is an awesome addition one can add to its rental cars in San Diego, Its modern interior features include wood fascia, snug leather seats, and a headliner.
Lincoln MKT (Stretch Limousine)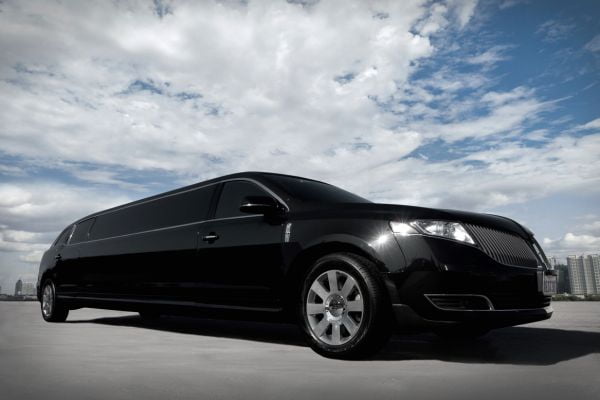 If you want to enjoy the conveyance with a small group of friends and family, then the stretch limo is the best option you can choose to have a relaxing and luxurious drive. This divine limousine has space for 8 passengers with a good amount of storage space for their equipment and baggage. You can connect your device to its 10-speaker audio system and charge the device with the built-in multiple power sockets or can entertain your guest by watching a movie together on its 10-inch LCD screen.
Mercedes Sprinter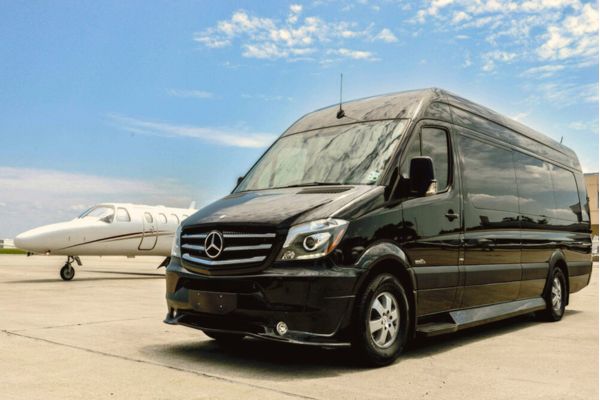 Mercedes Sprinter is the top choice for corporate travelers as this van has enough space for everyone which gives every passenger space for stretching their legs while in transit. This van is compatible with 11 passengers without getting overcrowded. Many limo service providers use Mercedes Sprinter as an Airport shuttle.
Ford E-350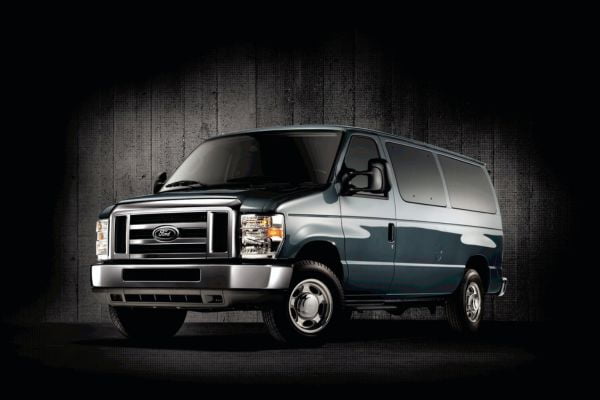 This van is quite similar to the Sprinter van; the only difference is that its 5 rows of seats can accommodate 15 passengers. You can find this van being used as ground transportation for events, party rides, or airport shuttle service rides. You can experience comfort and privacy at the same time as this car hinders the entrance of scorching sunlight inside the vehicle as well as maintains the privacy of each passenger with its dark-colored glass.
Motor Coach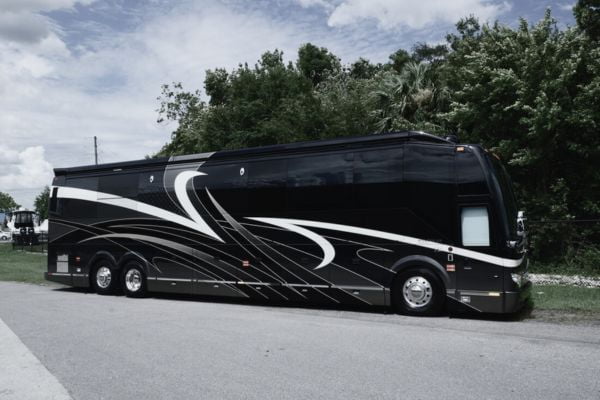 You may find that many limo service providers also offer Motor coaches for large groups of people. It is also referred to as a limo bus, which can carry 50 passengers at the same time. Choosing a limo bus is a great decision if you are traveling with big groups with tons of backpacks. The coach has overhead space for your baggage and big compartments for bigger luggage that cannot fit in the overhead space. You can also control the temperature inside the coach with its climate control feature installed separately for each passenger.
Hummer Stretch Limo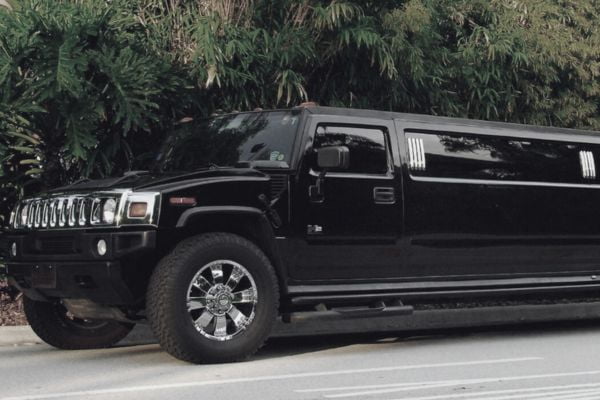 Hummer stretch limo is one kind of limousine that is a perfect fit for parties and celebrations. Its magnificent features and expensive looks are all you need to impress your friend. It has seats for 20 passengers at a time with all the modern and high-tech features you can find in any other luxurious vehicle. The facilities may vary according to the size and model of the Hummer limo. The best you can find is equipped with private casino and Champaign bars, video games, and televise screens for your entertainment.
Chevrolet Suburban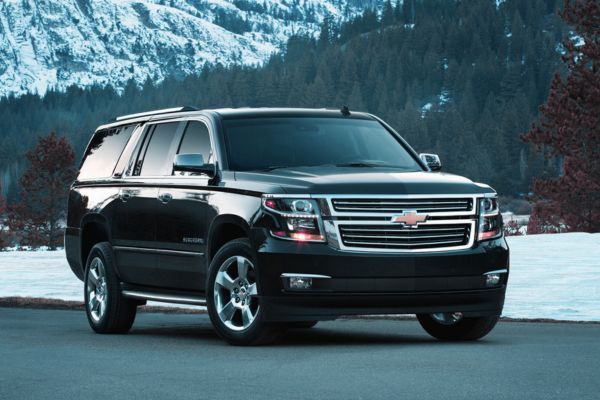 Chevrolet Suburban beats all other SUVs on the road with the capacity of 9 passengers for a ride. From its jaw-dropping exterior to its advanced and stunning interior, everything is flawless and comfortable. This SUV is very common in San Diego, but its popularity did not lower its standards. It comes up with all the safety measures which makes it a perfect ride for those who want safety and a classic touch to their ride, wherever they move. This ride is a heaven-made match for those who want a smooth ride as they are always up to something while in transit, whether it is taking notes or typing any documents.