Traveling to Las Vegas from San Diego by road is a journey to remember for a lifetime. Booking a San Diego to Las Vegas Car Service for this journey is the best option. It lets you enjoy and experience many prominent locations while traveling. By having a Las Vegas Private car service, a traveler can add stops at fascinating points all along the route.
Black Car Service Las Vegas From San Diego
San Diego to Las Vegas Car Service offers the best service to its clients. SD VIP transportation has served clients with rides for more than years and understands the rider's expectations. The company has remarkable features that make it the best choice for customers.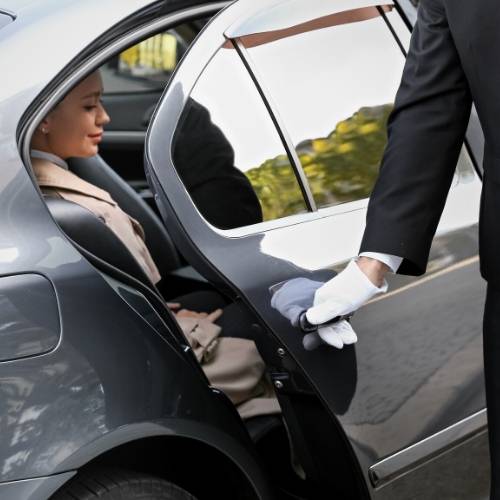 SD VIP Transportation: You're Premier Choice for Luxury Travel
Are you planning a trip from San Diego to Las Vegas and looking for the epitome of comfort, style, and convenience? Look no further than SD VIP Transportation, your trusted partner in luxury travel. We can take care of all your transportation needs, whether you want to take a picturesque trip from Las Vegas to San Diego or need a private automobile ride to the sparkling lights of Sin City. Learn why discriminating travelers choose us more than other options when looking for a smooth and comfortable vacation.
Private Car Transfer from San Diego to Las Vegas: Your Personalized Journey
Our private vehicle transport service is the best option for individuals who want a more intimate and private travel experience. Every traveler is unique, and we get that. That's why we're all about doing things your way. You essentially take the wheel when you reserve a private automobile transport from Las Vegas to San Diego Car Service with us!
You are free to set your own pace and make the decisions. Feel like checking out the breathtaking Mojave Desert landscapes? Go for it. Want to make a pit stop at cool attractions along the route? No problem! Our skilled drivers are all ears and will make it happen, just the way you want it. Your journey, your rules.
Limo Service from San Diego to Las Vegas: The Lap of Luxury
Imagine riding in a posh limousine as you pass along the famous Las Vegas Strip. We turn this fantasy become a reality with our VIP Transportation. The most comfortable, luxurious, and elegant way to travel is in one of our luxurious limousines from Las Vegas to San Diego Limo Service. Our collection of superior limos is available for you whether you're treating yourself, organizing a corporate function, or celebrating a special occasion.
Our chauffeurs serve as your private luxury navigators in addition to being skilled drivers. You may unwind and enjoy the journey while we take care of the specifics because they are familiar with the route inside and out. Our limousines are completely equipped with modern amenities to make your trip as enjoyable as it is sumptuous.
From plush leather seats to cutting-edge entertainment systems, we've thought of everything to make your trip unforgettable.
How Much is a Limo from San Diego to Carlsbad: Affordable Luxury
We're firm believers that luxury shouldn't break the bank, and our prices show just that. A common question we get is, "How much does a limo from San Diego to Carlsbad cost?" Well, here at SD VIP Transportation, we're all about being upfront and fair with our pricing.
We're committed to giving you bang for your buck, so you can revel in luxury without emptying your wallet. Even though our services scream opulence, our rates stay competitive, catering to a wide range of travelers. No sneaky fees or unexpected surprises here – when you plan your trip with us, you'll have peace of mind, knowing you're getting top-notch value for your money.
The Drive from Las Vegas to San Diego: A Scenic Adventure
The journey from Las Vegas to San Diego is not just a commute; it's an adventure waiting to unfold. With SD VIP Transportation, you can make the most of this picturesque drive. Our drivers aren't just navigation whizzes; they double as your friendly tour buddies, unveiling the best-kept secrets as you journey on.
Prepare yourself for an extraordinary escapade, one that promises to captivate your every sense. Brace for enchantment as you embark on a journey through the awe-inspiring landscapes of Southern California and Nevada. Prepare to be utterly spellbound by the breathtaking vistas of Joshua Tree National Park and the charming, picturesque hamlets that grace your path. These sights will render you utterly speechless, etching indelible memories that will stand the test of time.

Grand Fleet
The fleet choice associated with Limo service San Diego to Las Vegas is super luxurious. Our company provides classic vehicles to serve our precious clients. The fleet consists of SUVs, Sedans, Limos, and Sprinter Vans. All these vehicles are comfortable and charming which makes them ideal for traveling with us.
Lush Experience
Traveling via our car service from San Diego to Las Vegas takes care of the requirements of our worthy customers. The vehicle will arrive in time to pick you up, and our chauffeurs will take you to destiny within the defined time. Additionally, our San Diego to Las Vegas limo service has a luxurious fleet choice that will leave a great impression on you.
Supreme Chauffeur Team
The team of chauffeurs associated with our San Diego to Las Vegas car service is extraordinary. They are well-trained and highly professional. Each team member of our chauffeur crew is nicely dressed and well-mannered. All of them have a good knowledge of the map of both cities.
They are also aware of the routes of the cities and can go for the alternative route at the client's wish. Every chauffeur affiliated with our company can speak English and is easy to communicate with.
Safety and Security
The team associated with our company takes care of minor detail and make every ride secure for our riders. Every vehicle which is a part of our fleet is examined regularly. No vehicle with any technical problem in any part is sent for the ride. Every vehicle goes for a washing service after every ride done through it. The vehicles are sanitized daily to ensure healthy rides for our worthy clients.
Versatile Options
San Diego to Las Vegas car service has given options to customize the rides. A client can pick up the vehicle for a group of friends or family by looking up the vehicle's capacity. Our team can organize a theme ride to add excitement to the trip. Bars, lights, and music can be used to make the ride up to the mark. Furthermore, a client can stay at any point in between the ride by adding a stop for the location. We give you complete freedom to enjoy your ride on your terms.
Booking Availability and Procedure
Our Black car service las Vegas can be booked for any hour of the day. Our team is ready to provide the ride service 24/7. In case of any query, one can easily access our management team, which always welcomes clients. The San Diego to Las Vegas car service booking is super easy. A ride can be booked online via our official website or you can find us by limo service near me. A confirmation email is sent to the customer after the completion of the process. A reminder is sent through message as soon as the chauffeur leaves to pick you up. The arrival of the vehicle at the pickup place is also done through a message.
Why Choose Us: Your Trusted Travel Companion
With so many options available for luxury transportation, why should you choose SD VIP Transportation? Our unwavering dedication to quality and client satisfaction holds the key to the solution.
     

Exceptional Service:

We go above and beyond to provide exceptional service that exceeds your expectations. From the moment you make your reservation with us to the time we bid you a fond farewell, our sole mission is to guarantee that your voyage proceeds seamlessly and without a single hiccup.

     

Safety First:

Your safety is our top priority. To ensure a worry-free and secure ride, our drivers receive thorough instructions, and our cars are regularly serviced.

     

Flexibility:

We understand that travel plans can change, so we offer flexibility in scheduling and customization to accommodate your needs.

     

Affordable Luxury:

We offer luxury travel at competitive prices, making it accessible to a wide range of travelers.

     

Local Expertise:

Our drivers are not just drivers; they are local experts who can provide insights and recommendations to enhance your trip.

     

Reliability:

Count on us for punctuality and reliability.

We totally get that punctuality matters when you've got important things lined up.
Here at SD VIP Transportation, we're not just a ride – we're your partners in travel. We're all about turning your trip from San Diego to Las Vegas Limo Service, or wherever you're headed, into a memorable and lavish journey.
Get in touch with us today to book your next adventure, and let's roll in style and comfort together. Your journey awaits!
FAQs
Is this a one-way service from San Diego to Las Vegas?
Yes, it is a one-way service from San Diego to Las Vegas. A client can make it a round-trip booking after discussing the details with our team.
Is this service available for Las Vegas Airport only?
The service is specified for more than the airport. Our chauffeurs can serve you in any prime location in Las Vegas.
Does this service cost a lot of money?
Our Limo service San Diego to Las Vegas is luxurious and still easy on the client's pocket. No hidden charges or extra taxes are to be paid by the customer. The charges are pre-defined and can be easily found on our official website.