San Diego to Las Vegas Car Service
Traveling to Las Vegas from San Diego by road is a journey to remember for a lifetime. Booking a San Diego to Las Vegas Car Service for this journey is the best option. It lets you enjoy and experience many prominent locations while traveling. By having a Las Vegas Private car service, a traveler can add stops at the fascinating point all along the route.
Features of Las Vegas Car Service
Car Service from San Diego to Las Vegas offers the best service to its clients. SD VIP transportation has served clients with rides for more than years and understands the rider's expectations. The company has remarkable features that make it the best choice for customers.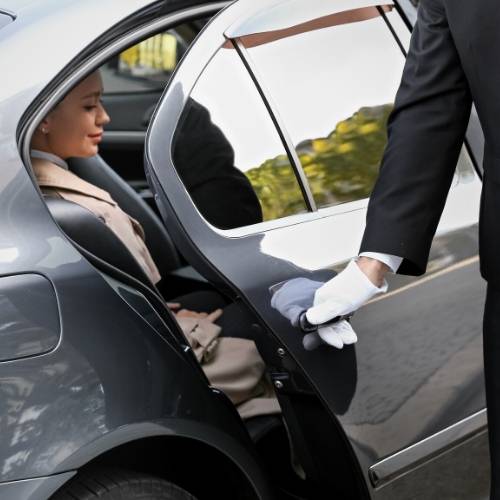 Grand Fleet
The fleet choice associated with Limo service from San Diego to Las Vegas is super luxurious. Our company provides classic vehicles to serve our precious clients. The fleet consists of SUVs, Sedans, Limos, and Sprinter Vans. All these vehicles are comfortable and charming which makes them ideal for traveling with us.
Lush Experience
Traveling via our car service from San Diego to Las Vegas takes care of the requirements of our worthy customers. The vehicle will arrive in time to pick you up, and our chauffeurs will take you to destiny within the defined time. Additionally, our San Diego to Las Vegas limo service has a luxurious fleet choice that will leave a great impression on you.
Supreme Chauffeur Team
The team of chauffeurs associated with our San Diego to Las Vegas car service is extraordinary. They are well-trained and highly professional. Each team member of our chauffeur crew is nicely dressed and well-mannered. All of them have a good knowledge of the map of both cities.
They are also aware of the routes of the cities and can go for the alternative route at the client's wish. Every chauffeur affiliated with our company can speak English and is easy to communicate with.
Safety and Security
The team associated with our company takes care of minor detail and make every ride secure for our riders. Every vehicle which is a part of our fleet is examined regularly. No vehicle with any technical problem in any part is sent for the ride. Every vehicle goes for a washing service after every ride done through it. The vehicles are sanitized daily to ensure healthy rides for our worthy clients.
Versatile Options
San Diego to Las Vegas car service has given options to customize the rides. A client can pick up the vehicle for a group of friends or family by looking up the vehicle's capacity. Our team can organize a theme ride to add excitement to the trip. Bars, lights, and music can be informed to make the ride up to the mark. Furthermore, a client can stay at any point in between the ride by adding a stop for the location. We give you complete freedom to enjoy your ride on your terms.
Booking Availability and Procedure
Our Black car service from San Diego to Las Vegas can be booked for any hour of the day. Our team is ready to provide the ride service 24/7. In case of any query, one can easily access our management team, which always welcomes clients. The San Diego to Las Vegas car service booking is super easy. A ride can be booked online via our official website. A confirmation email is sent to the customer after the competition of the process. A reminder is sent through message as soon as the chauffeur leaves to pick you up. The arrival of the vehicle at the pickup place is also done through a message.
FAQs
Is this a one-way service from San Diego to Las Vegas?
Yes, it is a one-way service from San Diego to Las Vegas. A client can make it a round-trip booking after discussing the details with our team.
Is this service available for Las Vegas Airport only?
The service is specified for more than the airport. Our chauffeurs can serve you in any prime location in Las Vegas.
Do this service costs a lot of money?
Our Limo service from San Diego to Las Vegas is luxurious and still easy on the client's pocket. No hidden charges or extra taxes are to be paid by the customer. The charges are pre-defined and can be easily found on our official website.